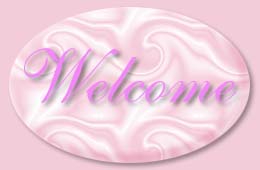 "Blue Velvet"
I live in Ontario, Canada. It's a big place!
Canada's second largest province, Ontario, covers 1.1 million sq km
(413,000 sq mi). This is an area larger than France and Spain combined. Over 11 million people live in the province, which is bounded by Quebec on the east, Manitoba on the west, Hudson Bay and James Bay on the north, and the St. Lawrence River and the
Great Lakes on the south.
The land is vast and varied. It changes suddenly from the flat bogs and small trees of the Hudson Bay Lowlands to the dense forest, lakes, and rocky hills of the Canadian Shield. Further south, in the area surrounding the Great Lakes and the St. Lawrence Lowlands, most of the land has been cleared for farming and urban development.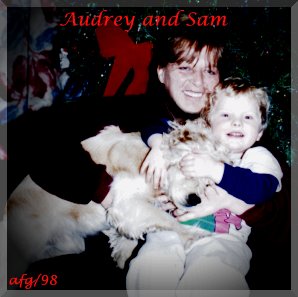 Me and my going concern grandson Sam and his dog named "Dawg"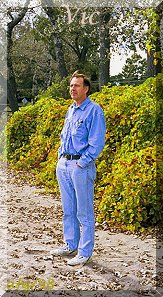 This is my husband Vic aka Root Bear (hehehe sorry, I had to say it)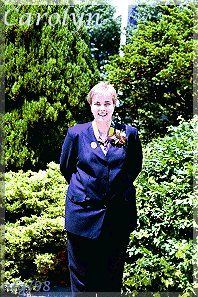 This is my oldest daugher Carolyn. She's a Nun
(I have NO idea where she gets these ideas)
with the Ursuline Sisters and she's presently living in Toronto.

This is my daughter Christine and her son Sam.
Chris is a Registered Nurse living in Texas.
We miss you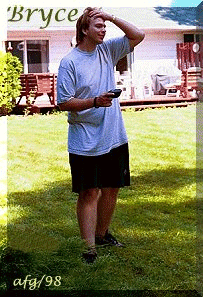 This is my son (the baby :-) Bryce
Bryce is a computer technician aka GEEK!
He's frazzled again, as usual.
Geez! Bryce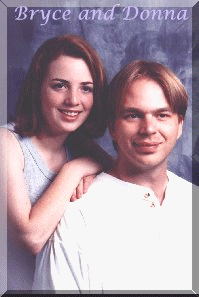 Bryce and Donna
They're planning on getting married in September, 2000
Congratulations {{{HUGS}}}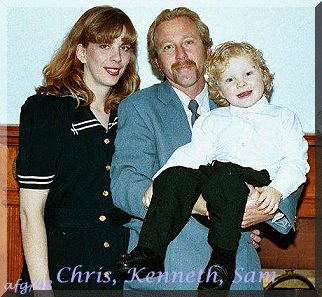 This is my daughter Chris, her husband Kenneth and Sam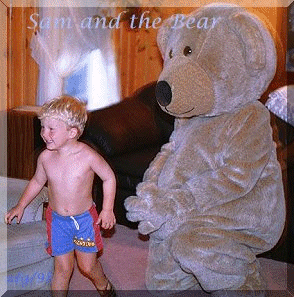 Sam and the Bear

Please take a moment to sign my guest book
so that I know that you've been here and I can
visit you often


|Home|Rachel ~SIDS Memorial~|Our Fur Babies|
|Mom's Garden of Memories|The Wolf Den|
|My Photography|GoldenSea Designs|Web Rings|
|Awards this site has won|
|Please sign my Guestbook|Please visit my visitors|
|Inspirations| |E-Mail|

Graphics and Design are the property of Audrey's World