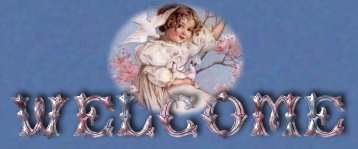 You have shown me how to give of myself
You have shown me leadership
You have taught me to be strong
You have taught me the importance of family
You have demonstrated unconditional love
You have demonstrated a sensitivity to peoples' needs
You have handed down to me the important values in life
You have handed down to me the idea of achieving ones' goals
You have set an example throughout your life
of what an ideal mother and woman should be like
I am so proud of you
and I love you forever
Poem by Susan Polis Shutz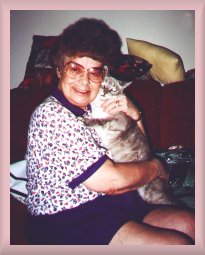 My Mother Ellen Cecilia (Vallier) Finlayson
Born July 8, 1923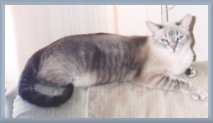 Moms cat called "Cat"


Two years ago Mom developed cancer of the larynx and she had to get her
"voice box" removed. She underwent 6 weeks of intensive radiation therapy
after her surgery and she now speaks with an electronic device.
She has beaten cancer.

Mom, you face so many challenges every day and it's this strengh and courage that I want to inherit from you.
Thank you for teaching me the strength and courage of the McValliers. :-)
I love you.


The future destiny of the child is
always the work of the mother
~Napoleon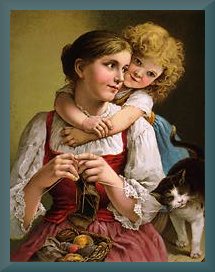 All that I am or ever hope to be, I owe to my angel Mother.
~ Abraham Lincoln (1809-1865)



God could not be everywhere and therefore he made mothers.
~ Jewish proverb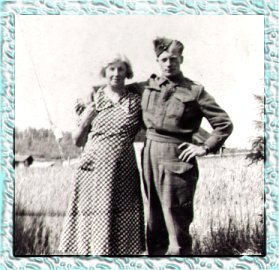 Dad and his Mom 194?

The mother's heart is the child's schoolroom.
~ Henry Ward Beecher (1813-1887)


I saw you stash that card! Now put it back!


Youth fades; love droops, the leaves of friendship fall;
A mother's secret hope outlives them all.
~ Oliver Wendell Holmes (1809-1894)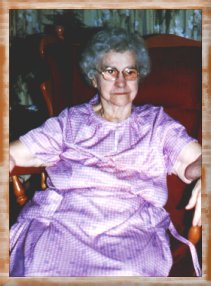 Mom's Mom
Eva Mary (Regambald) Vallier
1899 - 1989


God made a wonderful mother,
A mother who never grows old;
He made her smile of the sunshine,
And He moulded her heart of pure gold;
In her eyes He placed bright shining stars,
In her cheeks fair roses you see;
God made a wonderful mother,
And He gave that dear mother to me.
~Pat O'Reilly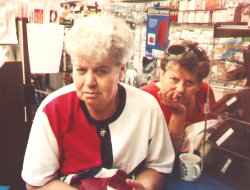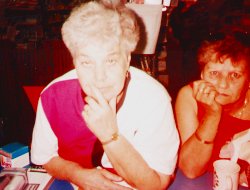 Whatchoo talkin about? Hmmmmmmmm........
Mom and her friend Madeline





M" is for the million things she gave me,
"O" means only that she's growing old,
"T" is for the tears she shed to save me,
"H" is for her heart of purest gold;
"E" is for her eyes, with love-light shining,
"R" means right, and right she'll always be,
Put them all together, they spell "MOTHER,"
A word that means the world to me.
~Howard Johnson (c. 1915)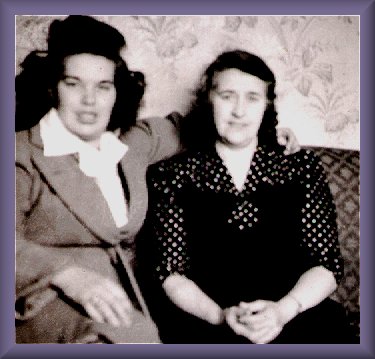 A mother is the truest friend we have, when trials, heavy and sudden, fall upon us; when adversity takes the place of prosperity;
when friends who rejoice with us in our sunshine, desert us when troubles thicken around us, still will she cling to us, and endeavor by her kind precepts and counsels to dissipate the clouds of darkness, and cause peace to return to our hearts.
~ Washington Irving (1783-1859)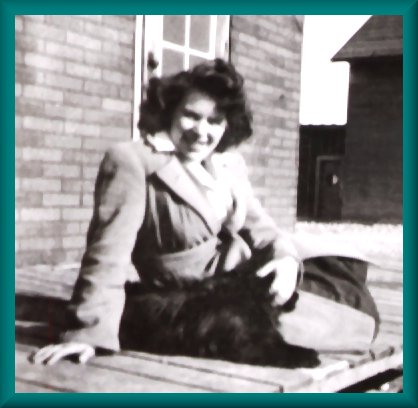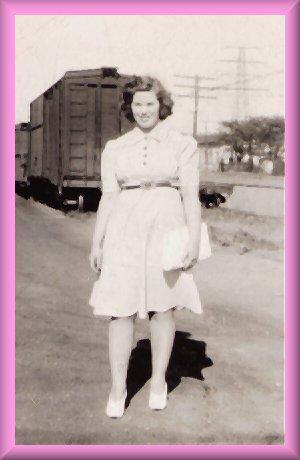 Lookin' good Mom :-)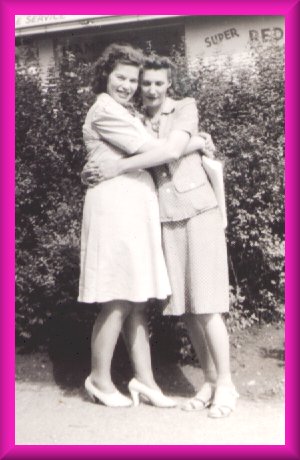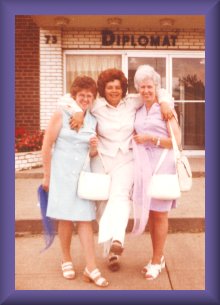 The three Muskateers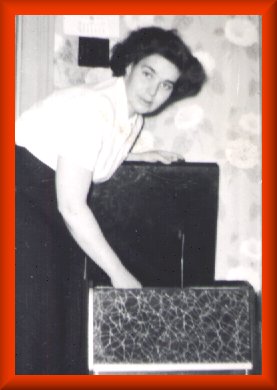 Our home was always filled with music, laughter and people.
Shortly after this picture was taken, Mom developed tuberculosis in one of her kidneys and she had to remain in a hospital for 9 months. It was a tough year for the family, but we made it and became stronger because of this.


|Mom's Garden Page 2|Home|Rachel~SIDS Memorial~|The Family Album|
|Our Fur Kids|The Wolf Den|My Photography|GoldenSea Designs|
|Web Rings|
|Awards this site has won|
|Please sign Mom's Guestbook|Please visit Mom's Guests|
|Inspirations| |E-Mail|   
 Images Copyright        © The Stock Solution 1996